Welcome to
the Encyclopedia Dedicated to Everything Cult
Cult is a television show on the CW network. It is a show-within-a show, focusing on a fictional crime show called Cult, and the real-life crimes that are linked to it, including the disappearance of main character journalist-blogger Jeff's brother. The pilot was rejected by the WB six years ago, but has now been picked up by the CW, and is targeted toward a young adult audience.
Featured Video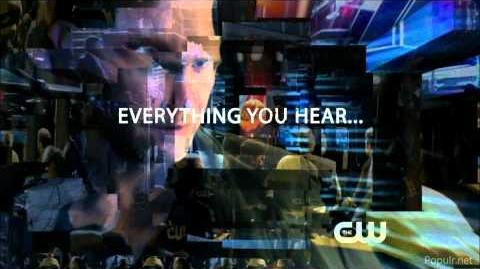 Featured Article

Marti Gerritsen is the actress that plays Kelly Collins in the show within a show. Kelly is the lead female character in the show within a show Cult. An LAPD detective, Cult centers around her cat and mouse game with Billy Grimm. Read more...
Blog

Eerie4
•
David Mann's cain the movie Duel was a 1970 red Plymouth Valiant with California license plate 149 PCE. The same as on the show.....

Eerie4
•
The cafe's web page
http://www.fandomain.com/
Steven Rae's blog
http://stevenrae.tumblr.com/
and a hate group
http://donotwatchthis.com/

i do believe these all to be "offical" show site anyone found any others?
See more >
Promo for The Devil You Know'.