Hey CW fans!! Been itching for something new to watch? Well, the CW has this show called Cult in the works, and it seems like it's going to be pretty action packed and confusing (in a good way)!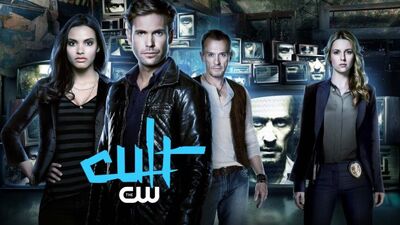 In the show within the show (which revolves around a creepy cult leader), Prison Break alum Robert Knepper and Veronica Mars' Alona Tal play the main protagonists. Matt Davis (Vampire Diaries) and Jessica Lucas' alter-egos are the key players investigating the show and its rabid fanbase. At first, Cult seems like the typical crime drama with horror elements factored in, but soon it's revealed that there are many more layers to the story than we think!
What's also cool is that the executive producer is Rockne S. O'Bannon who created the Farscape series! O'Bannon's expertise mixed with Schwartz and Savage's knack for soapy drama (Gossip Girl, the forthcoming Carrie Diaries) will be an interesting mix to watch!
On the fence? Watch this promo now!
Which character are you most looking forward to seeing?